Have you ever had the desire to increase Instagram followers as well as grow your branding and sales in Instagram marketing strategy, but have no clue where and how to get started in the right way? Indeed, Instagram is an amazing platform and has been able to grow your user base in a very short time.
By now we all know that it can be difficult for new customers to find your business in this platform without assistance from the right Instagram growth hacking and automation tools as part of your social media marketing strategies. Indeed, you can't be deny and ignore the fact that social media automation tools can grow your brand, sales and business in more effective and efficient way rather than conventional methods as the today's marketing world and technology is keep changing rapidly.
Hence, to grow your brand and business via Instagram marketing strategy in the better way, utilizing Instagram marketing automation tool definitely is a game changer to get ahead against your competitors and other related industry players as well. However, you need to understand on how to make use the right Instagram marketing automation tools in the right way to prevent from "over abusing" of the power of marketing automation.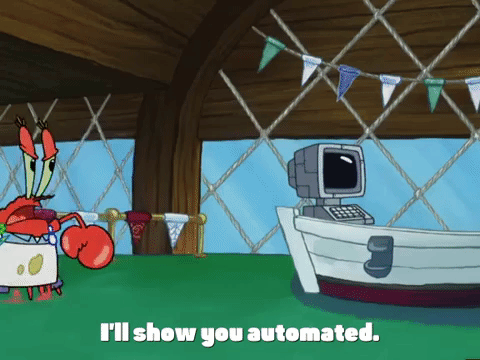 In this blog post, we are going to guide you on how to excel your Instagram marketing strategy in 2022 with utilizing the right and recommended Instagram dm automation tools in the right way. Without further ado, let's get started our topic today.
Build Your Own Chatbot
Automation With No-code!
Get The Free Copy of Ultimate Guidelines And Start To Build Your Own Chatbot For FB Messenger & Instagram DM Automation Now!
PGRpdiBpZD0ibWF1dGljZm9ybV93cmFwcGVyX2FtZG91Ymxlb3B0aW5kZW1vMSIgY2xhc3M9Im1hdXRpY2Zvcm1fd3JhcHBlciI+CiAgICA8Zm9ybSBhdXRvY29tcGxldGU9ImZhbHNlIiByb2xlPSJmb3JtIiBtZXRob2Q9InBvc3QiIGFjdGlvbj0iaHR0cDovL21hdXRpYy5hdXRvbWVzc2VuZ2VyLm1lL2Zvcm0vc3VibWl0P2Zvcm1JZD0xIiBpZD0ibWF1dGljZm9ybV9hbWRvdWJsZW9wdGluZGVtbzEiIGRhdGEtbWF1dGljLWZvcm09ImFtZG91Ymxlb3B0aW5kZW1vMSIgZW5jdHlwZT0ibXVsdGlwYXJ0L2Zvcm0tZGF0YSI+CiAgICAgICAgPGRpdiBjbGFzcz0ibWF1dGljZm9ybS1lcnJvciIgaWQ9Im1hdXRpY2Zvcm1fYW1kb3VibGVvcHRpbmRlbW8xX2Vycm9yIj48L2Rpdj4KICAgICAgICA8ZGl2IGNsYXNzPSJtYXV0aWNmb3JtLW1lc3NhZ2UiIGlkPSJtYXV0aWNmb3JtX2FtZG91Ymxlb3B0aW5kZW1vMV9tZXNzYWdlIj48L2Rpdj4KICAgICAgICA8ZGl2IGNsYXNzPSJtYXV0aWNmb3JtLWlubmVyZm9ybSI+CiAgICAgICAgICAgIAogICAgICAgICAgPGRpdiBjbGFzcz0ibWF1dGljZm9ybS1wYWdlLXdyYXBwZXIgbWF1dGljZm9ybS1wYWdlLTEiIGRhdGEtbWF1dGljLWZvcm0tcGFnZT0iMSI+CgogICAgICAgICAgICA8ZGl2IGlkPSJtYXV0aWNmb3JtX2FtZG91Ymxlb3B0aW5kZW1vMV9maXJzdG5hbWVmaWVsZCIgZm9ybS1maWVsZHMgZGF0YS12YWxpZGF0ZT0iZmlyc3RuYW1lZmllbGQiIGRhdGEtdmFsaWRhdGlvbi10eXBlPSJ0ZXh0IiBjbGFzcz0ibWF1dGljZm9ybS1yb3cgbWF1dGljZm9ybS10ZXh0IG1hdXRpY2Zvcm0tZmllbGQtMSBtYXV0aWNmb3JtLXJlcXVpcmVkIj4KICAgICAgICAgICAgICAgIDxsYWJlbCBpZD0ibWF1dGljZm9ybV9sYWJlbF9hbWRvdWJsZW9wdGluZGVtbzFfZmlyc3RuYW1lZmllbGQiIGZvcj0ibWF1dGljZm9ybV9pbnB1dF9hbWRvdWJsZW9wdGluZGVtbzFfZmlyc3RuYW1lZmllbGQiIGNsYXNzPSJtYXV0aWNmb3JtLWxhYmVsIj5GaXJzdCBOYW1lPC9sYWJlbD4KICAgICAgICAgICAgICAgIDxpbnB1dCBpZD0ibWF1dGljZm9ybV9pbnB1dF9hbWRvdWJsZW9wdGluZGVtbzFfZmlyc3RuYW1lZmllbGQiIG5hbWU9Im1hdXRpY2Zvcm1bZmlyc3RuYW1lZmllbGRdIiB2YWx1ZT0iIiBwbGFjZWhvbGRlcj0iWW91ciBGaXJzdCBOYW1lIiBjbGFzcz0ibWF1dGljZm9ybS1pbnB1dCIgdHlwZT0idGV4dCI+CiAgICAgICAgICAgICAgICA8c3BhbiBjbGFzcz0ibWF1dGljZm9ybS1lcnJvcm1zZyIgc3R5bGU9ImRpc3BsYXk6IG5vbmU7Ij5UaGlzIGlzIHJlcXVpcmVkLjwvc3Bhbj4KICAgICAgICAgICAgPC9kaXY+CgogICAgICAgICAgICA8ZGl2IGlkPSJtYXV0aWNmb3JtX2FtZG91Ymxlb3B0aW5kZW1vMV9sYXN0bmFtZWZpZWxkIiBmb3JtLWZpZWxkcyBkYXRhLXZhbGlkYXRlPSJsYXN0bmFtZWZpZWxkIiBkYXRhLXZhbGlkYXRpb24tdHlwZT0idGV4dCIgY2xhc3M9Im1hdXRpY2Zvcm0tcm93IG1hdXRpY2Zvcm0tdGV4dCBtYXV0aWNmb3JtLWZpZWxkLTIgbWF1dGljZm9ybS1yZXF1aXJlZCI+CiAgICAgICAgICAgICAgICA8bGFiZWwgaWQ9Im1hdXRpY2Zvcm1fbGFiZWxfYW1kb3VibGVvcHRpbmRlbW8xX2xhc3RuYW1lZmllbGQiIGZvcj0ibWF1dGljZm9ybV9pbnB1dF9hbWRvdWJsZW9wdGluZGVtbzFfbGFzdG5hbWVmaWVsZCIgY2xhc3M9Im1hdXRpY2Zvcm0tbGFiZWwiPkxhc3QgTmFtZTwvbGFiZWw+CiAgICAgICAgICAgICAgICA8aW5wdXQgaWQ9Im1hdXRpY2Zvcm1faW5wdXRfYW1kb3VibGVvcHRpbmRlbW8xX2xhc3RuYW1lZmllbGQiIG5hbWU9Im1hdXRpY2Zvcm1bbGFzdG5hbWVmaWVsZF0iIHZhbHVlPSIiIHBsYWNlaG9sZGVyPSJZb3VyIExhc3QgTmFtZSIgY2xhc3M9Im1hdXRpY2Zvcm0taW5wdXQiIHR5cGU9InRleHQiPgogICAgICAgICAgICAgICAgPHNwYW4gY2xhc3M9Im1hdXRpY2Zvcm0tZXJyb3Jtc2ciIHN0eWxlPSJkaXNwbGF5OiBub25lOyI+VGhpcyBpcyByZXF1aXJlZC48L3NwYW4+CiAgICAgICAgICAgIDwvZGl2PgoKICAgICAgICAgICAgPGRpdiBpZD0ibWF1dGljZm9ybV9hbWRvdWJsZW9wdGluZGVtbzFfZW1haWxmaWVsZCIgZm9ybS1maWVsZHMgZGF0YS12YWxpZGF0ZT0iZW1haWxmaWVsZCIgZGF0YS12YWxpZGF0aW9uLXR5cGU9ImVtYWlsIiBjbGFzcz0ibWF1dGljZm9ybS1yb3cgbWF1dGljZm9ybS1lbWFpbCBtYXV0aWNmb3JtLWZpZWxkLTMgbWF1dGljZm9ybS1yZXF1aXJlZCI+CiAgICAgICAgICAgICAgICA8bGFiZWwgaWQ9Im1hdXRpY2Zvcm1fbGFiZWxfYW1kb3VibGVvcHRpbmRlbW8xX2VtYWlsZmllbGQiIGZvcj0ibWF1dGljZm9ybV9pbnB1dF9hbWRvdWJsZW9wdGluZGVtbzFfZW1haWxmaWVsZCIgY2xhc3M9Im1hdXRpY2Zvcm0tbGFiZWwiPkVtYWlsPC9sYWJlbD4KICAgICAgICAgICAgICAgIDxpbnB1dCBpZD0ibWF1dGljZm9ybV9pbnB1dF9hbWRvdWJsZW9wdGluZGVtbzFfZW1haWxmaWVsZCIgbmFtZT0ibWF1dGljZm9ybVtlbWFpbGZpZWxkXSIgdmFsdWU9IiIgcGxhY2Vob2xkZXI9IllvdXIgRW1haWwiIGNsYXNzPSJtYXV0aWNmb3JtLWlucHV0IiB0eXBlPSJlbWFpbCI+CiAgICAgICAgICAgICAgICA8c3BhbiBjbGFzcz0ibWF1dGljZm9ybS1lcnJvcm1zZyIgc3R5bGU9ImRpc3BsYXk6IG5vbmU7Ij5UaGlzIGlzIHJlcXVpcmVkLjwvc3Bhbj4KICAgICAgICAgICAgPC9kaXY+CgogICAgICAgICAgICA8ZGl2IGlkPSJtYXV0aWNmb3JtX2FtZG91Ymxlb3B0aW5kZW1vMV9zdWJtaXQiIGNsYXNzPSJtYXV0aWNmb3JtLXJvdyBtYXV0aWNmb3JtLWJ1dHRvbi13cmFwcGVyIG1hdXRpY2Zvcm0tZmllbGQtNCI+CiAgICAgICAgICAgICAgICA8YnV0dG9uIHR5cGU9InN1Ym1pdCIgbmFtZT0ibWF1dGljZm9ybVtzdWJtaXRdIiBpZD0ibWF1dGljZm9ybV9pbnB1dF9hbWRvdWJsZW9wdGluZGVtbzFfc3VibWl0IiB2YWx1ZT0iIiBjbGFzcz0ibWF1dGljZm9ybS1idXR0b24gYnRuIGJ0bi1kZWZhdWx0Ij5TdWJtaXQ8L2J1dHRvbj4KICAgICAgICAgICAgPC9kaXY+CiAgICAgICAgICAgIDwvZGl2PgogICAgICAgIDwvZGl2PgoKICAgICAgICA8aW5wdXQgdHlwZT0iaGlkZGVuIiBuYW1lPSJtYXV0aWNmb3JtW2Zvcm1JZF0iIGlkPSJtYXV0aWNmb3JtX2FtZG91Ymxlb3B0aW5kZW1vMV9pZCIgdmFsdWU9IjEiPgogICAgICAgIDxpbnB1dCB0eXBlPSJoaWRkZW4iIG5hbWU9Im1hdXRpY2Zvcm1bcmV0dXJuXSIgaWQ9Im1hdXRpY2Zvcm1fYW1kb3VibGVvcHRpbmRlbW8xX3JldHVybiIgdmFsdWU9IiI+CiAgICAgICAgPGlucHV0IHR5cGU9ImhpZGRlbiIgbmFtZT0ibWF1dGljZm9ybVtmb3JtTmFtZV0iIGlkPSJtYXV0aWNmb3JtX2FtZG91Ymxlb3B0aW5kZW1vMV9uYW1lIiB2YWx1ZT0iYW1kb3VibGVvcHRpbmRlbW8xIj4KCiAgICAgICAgPC9mb3JtPgo8L2Rpdj4=
What is Instagram growth hacking?
In the era of digitalize marketing, growth hacking has become a process that allows companies to grow by rapidly experimenting with different tactics. Growth Hacking is not just simply about increasing sales or engagement on Instagram; it's about identifying what works for you and your business specifically and then using automation tools like Social Media Automation Toolkit (SMA) to implement these strategies in an automated way.
While same concept when applies to Instagram marketing strategy, Instagram grow hacking is new way of social media marketing strategy which is implementing and executing in more scalable method that can be integrated with either fully or partially automated to achieve the optimal results or desired outcomes in terms of time and cost efficiency.
To achieve the desirable marketing goals for your business, social media marketing and digital marketing are playing the major roles to build and grow your audiences, user bases, branding, sales and business. Therefore, You need to know and understand that what are the current marketing methods, resources ,and tools that need to use to build, scale up and optimize your marketing strategy to achieve the desired results or outcomes.
Now you maybe think that this growth hacking method is so much complicated that you apply and execute this method into your Instagram marketing strategies. You may also figure it out that this method will require a lot of resources, time, and money to implement this growth hacking method. Well, the answer is definitely no of course. Continue read this blog post and we will guide you from start to the end that can eliminate all of your doubts and overwhelm.
What types Instagram Growth Hacking you can automate?
When we are talking about Instagram growth hacking that apply in Instagram marketing strategies, marketing automation tool is one of the most efficient growth hacking ways when it comes the marketing strategies on Instagram. However, not all types of Instagram growth hacking methods can be either fully automated or partially automated which it's also highly depending on the Instagram platform rules and policies itself that frequently changing all the time.
In fact, the Instagram application on marketing automation tools as your Instagram growth hacking marketing strategy is a must to build and scale up your Instagram growth marketing for your brand and your business in 2022 onwards. Hence, Instagram marketing automation tools will be your results-driven vehicle to optimize your Instagram marketing strategy as well as optimize and leverage your productivity without unnecessary or tedious works.
Therefore, there are several types of Instagram growth hacking features that can automate on marketing strategy on Instagram that beneficial to most of the people especially for business owners and marketer or marketing agencies show as below:
Followers and engagement growth automation
In marketing strategy on Instagram, growing the followers is an essential metrics and factor that you can gain your convincing authority and the power of influence against your direct and indirect competitors. Thus, Instagram marketing automation tools can help with follower growth, but they are not the only way to increase engagement.
It's not just about the number of followers you have. It is also important to focus on engagement growth rate and make sure that your content is unique, engaging, and valuable. Automation tool for Instagram is able to increase your number of followers drastically by utilizing features such as bulk following and hashtags tracking. Focus on engaging your followers and showing what your brand is all about in a unique and inspiring way.
Essentially, when you wise utilizing your Instagram marketing strategy into automation on Instagram marketing tools, you will eliminate most of the "boring" works such as following those who followed your Instagram and unfollowing or removing those "suspicious or spammy" followers from your Instagram account to keep your account quality.
All these so called "boring" and repetitive works will be handled by Instagram marketing automation tool and let it works for you either in fully automated or partially automated depending on your circumstances so that you can focusing more on create creative contents and consistently creating more quality content to publish on Instagram and other social media channels .
Automate Web traffic acquisitions
Instagram is a great platform to promote your business or brand, it also is a great web traffic acquisition as marketing channel if you have your own website, however you need to make sure your followers are visiting your website. The best way to do this is through Instagram marketing automation tools that can send traffic from the site back and forth between the two channels.
The web traffic acquisition refers to a company's efforts in obtaining new potential prospects turn into leads and then convert them become your customers who successfully purchased or subscribed products or services through your web traffic as become the main objective. It is important for companies to know how their websites are being used, as it can lead them towards the right direction of marketing strategies.
In Instagram, there are 3 hacks to put your website link or URL into it:
The first hack is inserting the link via Instagram business account settings itself (To learn how to convert your Instagram personal account into business here.)
The second hack is using comment or caption section of your Instagram posts as your web traffic hook, where you can insert your web site link into comment or caption section (self-comment). However, the drawback is there is not clickable.
And the third hack is you can send your web site link via Instagram Direct Messages (DM) in your followers inboxes with personalized message.
Above these 3 hacks, you can automated second hack and third hack via using Instagram marketing automation tool. You can automate the comments and direct messages triggering via keyword triggering which is very useful to optimize your web traffic acquisition from Instagram marketing channel.
Learn how use this Instagram marketing growth hacking to grow your web traffic acquisition from Instagram channel? You can get started with our Instagram marketing automation tool for FREE with various types of features you can implement on your Instagram grow hacking strategy.
Instagram Direct Message automation funnels
If you had heard or known about sales funnels, then you should also need to apply sales funnel concept into Instagram platform via Instagram marketing automation tool. This type of Instagram marketing automation is still newly introduced before Metaverse (rebranded from Facebook Inc.) had announced the updates on Messenger bot and API integrations where applications developers are available to use the APIs to build and integrate with Instagram automation.
Instagram DM automation tools are considered one of the most effective way to increase follower count and engagement on Instagram. Not only on increment of followers and engagement rate, these tools also enable you to set up your own automated sales funnels, which can be used in conjunction with other Instagram marketing tactics or as a standalone strategy.
Instagram DM automation funnels can help you to automate your personalized greeting and be transparent. With the help of Instagram DM automation tool, this makes the Instagram growth hacking and automation process in way more efficient and effective which is significantly increase growth in the right way. Instagram DM automation funnels can also help you to organize all of your Instagram DMs into one unified chatbox. This saves time and improves efficiency as you only have to check one inbox.
This type of Instagram marketing growth hacking not only can increase the engagement rate and followers growth significantly, it also can significantly increase the sales conversions which every businesses main goal or objective when it comes to maintain and expand the businesses in long term.
However, setting up Instagram DM automation funnel can be complicated if there's not guidelines and tool to set it up. Hey, no worries! We got you covered! We got complete features of Instagram DM automation tool to help you to setup your own Instagram DM funnel into your Instagram. Kindly skip and jump into the last section to learn how to get started with our Instagram DM automation tool!
Instagram story mentions automation
The last but not least that the type of Instagram marketing growth hack automation you must need currently for optimize and automate on your Instagram marketing growth strategy is the tool that can automate story mentions and stories shares.
It's pretty straight-forward that it allows you automating story mentions so that the users or followers will pay attention to your brand or your account. This small action get the big impact especially on your brand recognition and customer retention.
Well how it is this works? When your followers mentioned your Instagram account via their Instagram stories, the automation tool will detecting the mention and corresponding to trigger the replies that had been done setup inside the automation tool via Direct Messages (DMs) inbox.
And indeed, you can said that this is a simple action that you can done it in manually sending replies by yourself so that the replies will be more natural than automated messages. Well, the truth is Instagram automation tool can personalized the messages to be as natural as human replied. It also can send the replies flawlessly even-through you are not online.
Furthermore, Instagram story mention automation also can notified the users of call-outs through the stories, which is a great way to increase engagement and followers. By doing this, it will be easier for them to find the photo and comment on it without having to scroll through all of your stories or search through old comments.
If you are looking for the Instagram growth hacking methods that can assist you to manage your Instagram accounts effectively and reducing time-consuming or spending less time on the repetitive tasks. Instagram marketing automation tool is way to go for to utilize and automate the some day-in day-out tasks or activities in Instagram marketing strategy . However, there are some things that should be keep in mind before getting started with the Instagram marketing automation tool.
Nevertheless, it is important to know what your goals or objectives you want to be achieve for before you start automation tool for Instagram so that you are not abusing the power of automation or violating the game of rule in automation for Instagram.
To prevent abuse the power of automation or violating the automation game of rules in Instagram, it is important to know and understand on how to use the marketing automation tools in a way that will not violate any terms or rules in every kind of social media platforms especially Instagram.
Therefore, here are some overview of Do's and Don'ts probably you need to know before you get started the automation tool for Instagram marketing to avoid unnecessary issues that shows at below:
Do's before getting started:
Understand what your goals are for going through automation tool for Instagram. As we mentioned above, you need to understand what are the goals or purpose of using through automation too for Instagram. Your purposes or your goal can be increasing followers and engagement growth rate, branding reach out and brand recognition or leads and sales conversion.

Know and obey the Instagram terms of services for automation purposes. As mentioned above, you need to understand the game of rules on automation for Instagram platform so that will not get "defected" or "banned" by Instagram terms of services (TOS) policies due to over-abusing the power of automation rather than use it wisely and legally such as spamming for suspicious or scam related activities, as well as "fake" the account for obtaining user's personal data or inauthentic activities.

Make use the power of automation without putting so much high hopes. Most of the people may give high expectation that by using automation tool for Instagram marketing growth will accelerate and fully fulfill the desirable results in the very short time.
However, the truth is automation tools are just your "assistance" and "optimizer" to achieve certain objectives and will not fully-fulfill your needs in all rounds. The use of automation tool is not only the factor of making a successful Instagram marketing strategy, it also depending on other factors such as content strategy, targeted niche, market competitiveness and brand positioning.
Don't s before getting started:
Don't make any assumptions about how automation is going to work for you. Learning through out the progress is the real solution of how you make use of automation tool for Instagram to optimize your Instagram marketing growth time by time.
Do not try and automate just everything without first understanding the strategies of posting on Instagram. As similar definition as above, you need to learn, master and refine the Instagram marketing strategies and skillsets time by time due to rapid pace changes in Instagram and other social media platforms frequently by adding new features and diminished some features as well.
Understand that automation can only act on what you tell it to do. For example: Automate scheduling Instagram posts does not giving the high impact on the engagement growth if doesn't implement other Instagram marketing strategy to boost up the current engagement rate.
Now you already understand the DO's and Don'ts before you get started on using automation tool for Instagram, you might be concern about the safety of using Instagram marketing automation tool.
Well, in AutoMessenger Instagram Direct Message automation tool, you will not getting banning or violates issue as long as follow and stick to our guidelines and tutorials provided. Our Instagram Direct Message Automation tool is legally 100% approved by Facebook developers policies and it safe to use.
Next, let's move on to more details on what are the features available on AutoMessenger Instagram Direct Message Automation tool
When you want to automate your Instagram Direct messages, there are a few features that you must needed to use to growing your Instagram Business account via Instagram Direct Message Automation.
In order to create an automated Direct Message on Instagram, you need to know how the DM automation works and what type of features will be available to grow your Instagram Business accounts.
Thus, in this blog post, we are going to show you on how to use our AutoMessenger Instagram DM Automation available features in order to create automation for your account or even just do some quick research on the platform!
Feature 1: Automated comments and replies on Instagram feed posts
The first and foremost feature is AutoMessenger Instagram DM Automation enable you to automate your Instagram feed posts with our Instagram Social Posting & Automation features to automate scheduling posts, comment posting and replies.
Our AutoMessenger's social posting & Instagram Comment Growth tool that allows you to create automated comments and replies on Instagram posts based on the specific IG Business account that had enable the automation based on keywords triggering.
In the configuration section, you can inserting multiple keywords based on your preferences to respond back the comments that posted by the users and followers. You can choose the options whether you just want to enable the automation for specific post feeds or you can enable the global automation campaign for auto-commenting same comments.
In these options, this can be depending on what are your current objective to use for auto-comments and replies. It could be the purpose of just purely want to highly engage with your followers as well as those who are not your page's follower to grow your IG account's followers and likes.
Or if your objective is increase your web traffic, the automation campaign can be setup to trigger the specific keywords to reply the posted comments from the followers and guide them to your website.
Feature 2: Automated replies to mentions on Instagram Stories
The second main feature that available in our AutoMessenger Instagram Automation is to automate the replies or responds from Instagram Stories who mentioned your accounts or username and auto-respond back to the person who mentioned your account via Direct Message.
This feature is allows you to engage with back those accounts or persons that posted their IG Stories that mentioning or tagging your account and replying them back instantly. By using it, you are able to reply to mentions on Instagram Stories automatically with adding links, sending an image, a carousel style images or even a form for users data collection purposes.
Automated replies to mentions on Instagram Stories is one of the most useful feature available in our Instagram Direct Message automation tool. You are able to configure the auto-responder or automated message with our Bot Flow Builder where is the drag-n-drop style block to build your conversation flows with no limitations.
Our Bot Flow Builder is designed with more than 10 drag-n-drop elements available at the moment for you to build your own Instagram DM automation with no limitation and depending on your creativity of how you design or craft your automated conversation flows. Besides that, you can create unlimited Instagram DM bot via using Bot Flow Builder for absolutely FREE. Create an account today to give a try and build your own IG DM bot today.
Feature 3: Automated replies via Instagram Direct Message from Instagram posts feed
Tthat available in our AutoMessenger Instagram Automation is is automate replies to send the private massage from your Instagram posts feed that you have posted on Instagram. This feature is able to configure from the post's Instagram feed through automated campaign increase engagement and visibility of your Instagram posts.
To configure the automated replies via Instagram DM from Instagram post feed in AutoMessenger Instagram automation tool, you can set it up from our Comment Growth tool by selecting the option Instagram automation, and selecting the Instagram Business account that wanted to enable the automation feature, then select the reply template to create and setup a reply template or edit the existing templates if needed.
To trigger the automated replies template to send out the users' Instagram DM inbox, you will need to configure with the keywords trigger to able and activate the automation bot. As similar as the first main feature of auto-comment configuration, this feature also need to setup an automation campaign to enable and active the automated private replies to all or selected posts.
To learn more about how to setup, a full function of Instagram Comment tool in AutoMessenger Instagram Automation tool, you can checkout this posts and tutorial to find out more. Now you can these three main feature you are needed to make your Instagram Automation works well, we are going to show you how to show in step-by-step on how to setup an Instagram Direct Message Automation bot in AutoMessenger!
To get started on how to setup Instagram DM Automation in AutoMessenger, there are 5-steps you need to get through with it. Without further ado, let's rock and roll!

Step 1: Create a Free Account In AutoMessenger Chatbot Builder
At the beginning of this step, just go to AutoMessenger Chatbot Builder and click Sign Up on the top-right of the page and it will redirect you to a new page where you can log in your accounts if you had registered otherwise just sign up an account for free here!
There are 2 options to create your new account, the first option you can click "Create Account" hyperlink at the bottom of the login form where it will redirect you to sign up page and ready to sign up by filling the form with the following details: Name, Email, Password, Confirm Password and Captcha. And the second option is create an account via Facebook Login. If you are looking for quick and easy gateway, the second option is the way to go.
For the second option on register a Free AutoMessenger account, just click on the "Login with Facebook" button on the login page below the login form, it will redirect you to a popup model from Facebook external browser interface where is requesting some permissions to allow AutoMessenger app allow to connect with your Facebook account, please make sure that you are connecting the right Facebook Business pages that connected with Instagram Business account before you continue the next step.
If is your Instagram are not connected with your Facebook Business page, you will need to connect with your Instagram Business account so that your AutoMessenger account will import your Instagram Business account successfully. Take note that, make sure that your Instagram account had been switched to business account. To know how to switch your IG account from personal to business, you can check out on this article.
And finally, make sure that all the permission is switch on to ensure that your messenger chatbot setup and configuration can work properly, and click on "Done" together with "Ok" button. Congratulations, you are done! Your account had been registered successfully! Now, we can jump to the rocket and ready to launch for your first ever Instagram DM automation bot! Now let's going into the next step.

Step 2: Enable And Activate Your First Instagram Bot
Once you are inside the dashboard, you can view the main menu selection feature tabs are available on your left screen of the dashboard including Subscriber Manager, Messenger Bot, Broadcasting, and Flow Builder where all are free to use.
Once your Facebook pages had been imported from your Facebook account, you can see the page lists inside the Import accounts tab. To enable your chatbot for your Facebook Pages, select and click "Enable Bot Connection" with the "Blue Socket Icon" besides the page listed. And done! The chatbot of your Facebook page has been activated! Now it's time to create your very first Messenger Chatbot with AutoMessenger!
Step 3: Start To Create Your First IG DM Bot Via Classic Editor
Let's start exploring the IG DM Bot section by clicking the "Messenger Bot" tab in the main menu. Inside the Messenger Bot section, there are a number of selection features are available to play around with. However, for this guide, we are going to build a simple chatbot to let you understand how the Facebook Messenger chatbot works. If you want to discover more about the rest of AutoMesenger's Messenger Bot features, check out this tutorial here.
Let's click on "Bot Settings" tab, inside the Bot Settings you can see there are 3 columns on this section, the first column shows your Facebook page (s) had been enabled and connected into the bot connection list. The second column shows the Messenger Bot settings that you can configure to your selected Facebook Page. From this column, there are the following configuration that available which is "Bot Reply Settings", "Get Started Settings", "General Settings", "Action Button Settings", and "Persistent Menu Settings". Let's briefly walk through the functionality one by one:
Bot Reply Settings: Setup a reply bot based on the keywords that had been inserted. For example, create a bot named "Hello Bot" and providing the keywords such as "Hi", "Hello" & "Howdy" with comma-separated (exclude " " during inserting the keywords) and lastly providing the reply message such as "Hi, #LEAD_USER_FIRST_NAME# how can I help you?" For #LEAD_USER_FIRST_NAME# is the personalized message to address the recipient's name,
Get Started Settings: For get the first impression for the users, you can enable the "Get Started" feature which it can be functioning as your ice breaking helper.
As the ice breaker is enabled, you can configure some quick questions and answers or as known as Frequent Asked Questions (FAQs) that most of the users may asked when they come into your account's inbox.
Once you had enabled the Ice Breaker, it will comes out the question block with two-inner sections on it which is type of your questions and reply message template. You can type out the question that you may think that the users will asking for and then configure the answers by just clicking "Add Message Templates". You can add more question blocks by just clicking "Add More Questions" button.
General Settings: The general settings is an optional to setup and enable "chat with human email" where it will be triggered if the bots will not manage or not match the message triggered to answer specific questions and need the real human to answer it manually via Email.
Quick Reply Templates: Quick reply templates is very useful especially for those users who know what they are looking for to get answers or solutions straight to the point without going the complex bot conversation flow that been been configured as the "shortcut" gateway to them.
At the moment, it comes with 2 ready-made or pre-built quick reply template which is No match template and Story mention template. You also can edit the pre-built template quick reply template and add more replies as you can which all depending on your own preferences.
Message Sequences : The function of message sequence is to engage the users as fast as possible by creating a series of message sequences with setup the preferable time period. There are two types of message sequence which is 24-hours promotional sequence and Daily non-promotional sequence.
For 24-hours promotional sequence is all about sending the promotional campaigns sequence for promotion campaign and sales purposes within 24-hours windows. Based on Facebook/Instagram policies, the messages that containing sales and promotions only allow to send the promotional type of messages within 24-hours windows.
Alternatively, you can use daily non-promotional sequence after the users went to promotional sequence. Through this non-promotional sequence is consider as nurturing sequence where you can sending informative messages continuously such as blog posts, polls and surveys as well as some upcoming features or new updates regarding about your products and services by scheduling the time slots.
After you had done configured all of these Bot Settings for Instagram DM bot, your first Instagram DM bot is ready to go! However, you can have much better feature to setup these whole things with just drag-n-drop style to build your Instagram Bot fast and easily. Let's jump into the bonus guides on how to build the Instagram DM bot fast.
Bonus: Using AutoMessenger Visual Flow Builder To Build A Simple Instagram DM Bot Fast And Easily!
This step is the most important and the most exciting part of the overall steps. Why? Because you can start to build your Instagram DM bot in much more easy way and sky-rocket mode.
In overall, you can build your Instagram DM bot in two-ways from AutoMessenger Chatbot Builder:
Classic Bot Editor
Visual Flow Builder
As in the previous and final steps, we had shown you how to build the Instagram DM bot by using Classic Bot Editor. So what's are the difference between Classic Bot Editor and Visual Flow Builder?
To simplify this, Classic Bot Editor is basically using simple editor to configure and build the bot with minimalist interface and less visualization on the bot flow from start to end, which means Classic editor doesn't have big picture on how your conversation bot flow going from, going to and going for.
On the other hand, Visual Flow Builder is the bot builder where is giving flexibility and capability on how your conversion bot flow going on in visually via using visual interface in drag-n-drop style flow builder.
Visual Flow Builder enable you to fully control your chatbot conversation flows from start to end without any limits which also depending on how creative you to build your own Instagram DM bot. So how to use Visual Flow Build to build your Instagram DM Bot? Following the steps at the below:

Step 1: Go To Visual Flow Builder
In the menu tab, click on the Visual Flow Builder tab. In the Visual Flow Builder section, you can see there is a "Create New Flow" button, click it to create your chatbot flow. Then it will come out with a popup to select the Instagram Business account that had been enabled the bot to setup the IG DM bot in Visual Flow Builder.
In the Flow Builder section, there's an editor-wide screen with two main components that appear on your screen. On your left of the screen, there a sidebar called dock menu and another component that appears in the editor called "Start Bot Flow" which is indicated you need to build your bot start from here.
On the dock menu, there are a total of 15 elements are available in the dock menu depending on what is the pricing plans you sign up for.
For the Free plan, there is all of the element available except for Ecommerce element where is the feature to build Ecommerce store in AutoMessenger. The rest of the two plans (Professional and Ultimate plan), both of these plans have all 15 elements in the Dock Menu of Visual Flow Builder.
Need more features? Check out our upgrade plans and overview of AutoMessenger Visual Flow Builder to get more information and for a better understanding of all features inside the visual flow builder.

Step 2: Drag and Drop The Elements Into The Visual Flow Editor
To build the starting point of the bot flow, following the simple instructions to build a simple Instagram DM Bot with only picking several elements that enough to cover in this tutorial:
Select and drag a "Trigger" element in the editor and connect the trigger to the trigger socket of the "Start Bot Flow" element by dragging the arrow from the trigger dot connector. In the trigger element, you can insert the keywords as the text data to trigger the bot and start the chat flow, you can insert multiple keywords in the trigger element.
All you have to do is hover on the trigger element that just dragged into the editor and then double click the element, another sidebar will be appear after you double click it at your right of the screen where is the side that you can insert your keywords to trigger your bot.
In addition, you can also need to name your chatbot flow by hovering and double-clicking at the "Start The Bot" element where the left sidebar appears to configure your bot name as the reference. You can name it whatever you want, just make sure that the name easily to recognize and know the objective of the bot.
2. Select and drag a couple of important elements such as "Generic Template" or "Text" with "Button" or "Quick Reply" or both "Button"+ "Quick Reply" combination action elements as the first conversation block to initiate your bot.
So what's the difference between "Generic Template" and "Text" elements? In short, the generic template is the element where you can insert a single image plus the text message become a single block of conversation chatbot flow.
Whereas "Text" element only able insert the text-based message with a single image upload which is available for generic template elements. In both elements of "Generic Template" and "Text", there are 4 connectors that need to link other element blocks.
Let's briefly explain on these 4 types of connectors are:
Previous Block Connector: Is a connector where is the connection before the current element block. Therefore, at this starting point, the previous block connector is the connection between "Start Bot Flow" (Previous Block) and Generic Element block (Next Block).
Next Block Connector: Is a connector where is the connection after the current element block except button and quick reply element which they both have separated connectors with each other.
Button Connector: is a connector that only connects to the button element as an action
Quick Reply Connector: is a connector that only connects to the quick reply element as an action. For more details on the difference between "button" and "quick reply", you can check out this article.
3. Lastly, repeat the same instruction from Step 1 and 2 to complete building your Instagram DM Bot. Of course, you can build your bot flow as complex as you can with no limits!
To learn more about how to build Facebook Messenger Bot and Instagram DM Bot via using Visual Flow Builder in advanced mode. We got a comprehensive and updated guidance on how to use all the elements from Visual Flow Builder here.